The Boy and the Pirates
The Boy and the Pirates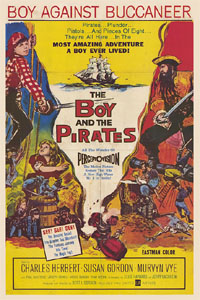 (1960). Produced and Directed by Bert I. Gordon, written by Lillie Hayward and Jerry Sackheim, music by Albert Glasser, cinematography by Ernest Haller. A United Artists release.
Charles Herbert plays Jimmy Warren, a lonely young boy who discovers a genie in a bottle and wishes for an adventure on a pirate ship. Susan Gordon costars as Kathy, the little girl Jimmy imagines as abducted heroine, Katrina Van Keif, in his fantasy.
With Murvyn Vye (Blackbeard), Paul Guilfoyle (Snipe), Joe Turkel (Abu the Genie), Archie Duncan (Scoggins), Than Wyenn (Hunter), Albert Cavens (Dutch Captain), Mickey Finn (Peake), Morgan Jones (Mr. Warren) and Timothy Carey (Morgan).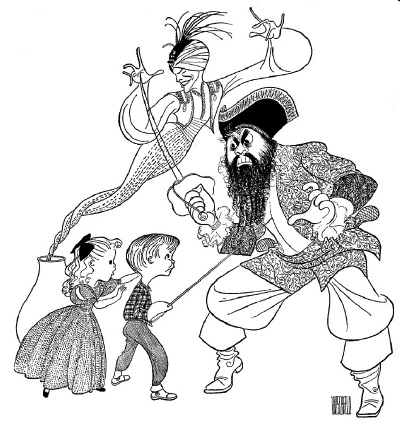 Return to the Susan Gordon Home Page
Page Top