"Susan Gordon TV Credits" web page updated December 14, 2015

IMPORTANT: Susan Gordon passed away on December 11, 2011. Please read the tribute message at the bottom of her Home page.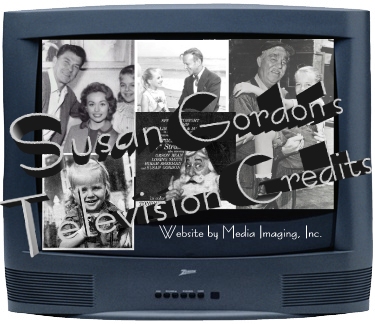 Susan Gordon Television Roles:
Playhouse 90: "Corner of the Garden." (Season 3, Episode 29 April 23, 1959) In this May 1959 live broadcast, Heather Sears plays a young British girl who comes to live with her mother's best friend, played by Eileen Heckart. Although she gets along fine with Heckart's daughter, Dewey (Susan Gordon) and son (Toby Baker), she gets along a bit too well with Heckart's husband, played by Gary Merrill, promptly some good old fashioned emotional fireworks. The drama was written by acclaimed writer Tad Mosel (All The Way Home).
The Secret Life of John Monroe (Unsold Pilot) (aka The Secret Life of James Thurber). This 30-minute pilot aired as the "Christabel" episode of Alcoa/Goodyear Playhouse. Produced by Jules Goldstone for Screen Gems. Director: James Sheldon. Writer: Mel Shavelson, from the stories by James Thurber. Arthur O'Connell starred as magazine writer and cartoonist John Monroe whose fantasy world is illustrated by UPI animated cartoons based on his drawings. In this one and only episode, Monroe (O'Connell) refuses to allow his daughter Lydia ( Susan Gordon) to have a dog, only to have the dog, Christabel (shown right), die after he relents. Georgann Johnson played Ellen Monroe, Charles Herbert (of The Boy and the Pirates) was Charlie and Dabbs Greer played the Policeman.
Goodyear Theatre (James Thurber pilot, "Christabel" - see above). Broadcast on June 8, 1959.
Miracle on 34th Street A live NBC broadcast on Friday, November 27, 1959, starring Ed Wynn as Kris Kringle with Peter Lind Hayes, Mary Healy, Orson Bean, Loring Smith, Hiram Sherman and Susan Gordon. While in New York for the live broadcast, Susan saw her first play, the original Broadway production of The Music Man.

Broadcast (in color) only once and not filmed at the time, The Library of Congress obtained a kinescope copy of the broadcast of "Miracle on 34th Street". In December of 2005 Susan Gordon attended a special screening of that kinescope copy at the Library of Congress. Thus, 46 years after it was originally aired, Susan was able to watch her performance in "Miracle on 34th Street" for the first time.



Alfred Hitchcock Presents : "Summer Shade" (episode # 6.15) January 10, 1961 James Franciscus played Ben Kendall and Julie Adams was Phyllis Kendall. After moving with her parents to Salem, Massachusetts, nine-year old Kate (Susan Gordon) befriends the spirit of a girl who died in 1692. John Hoyt, who appeared with Susan in Attack of the Puppet People, co-starred in this episode as a minister. Veronica Cartwright (sister of television star Angela Cartwright) also appears briefly in this eerie tale. Director: Herschel Daugherty; Teleplay: Harold Swanton; Story: Nora H. Caplan. While filming the episode, Susan met Jerry Mathers and Tony Dow, who were filming their series, Leave It To Beaver on the soundstage next door.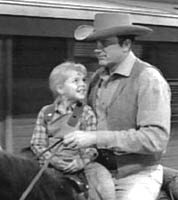 Gunsmoke: "Little Girl" (episode # 6.28) April 1, 1961. Susan played Charity Gill, a little girl whose step-father is killed in a cabin fire, leaving her an orphan. Matt Dillon (James Arness) searches all over Dodge City for someone to take her in, but Charity has her sights set on living with him. Ultimately, in a twist ending, young Charity Gill opts to let the solution to the dilemma reveal itself, much to the relief of the Marshall. The guest cast included Wright King (Hi Stevens), Bill McLean (Rafe), Doc Lucas (Albie) and Ann Morrison (Mrs. Henry). Dennis Weaver, who plays Chester, also directed the episode, written by John Meston, from a story by Kathleen Hite.
Susan Gordon starred in the Gunsmoke episode "Little Girl"!
---
The New Breed: "No Fat Cops" October 3, 1961. A 1961 series produced by Quinn Martin, dealing with the cases of an elite Los Angeles Police Department squad, starring Leslie Nielsen (Price Adams), John Beradino (Vince Cavelli), Greg Roman (Pete Garcia), Byron Morrow (Keith Gregory) and John Clarke (Joe Huddleston), with John Larch, Glen Kramer, Charles Aidman and Parley Baer. Susan Gordon played a kidnap victim in this pilot episode that helped sell the series to ABC and debuted on the same night as the original CBS classic, The Dick Van Dyke Show. The creators of Police Squad and the later Naked Gun films must have had this show in mind when they cast Leslie Nielsen as Lt. Frank Drebin. According to Hank Grant in The Hollywood Reporter, "It was all business with star Leslie Nielsen playing it grim-faced from start to finish without even cracking a smile." However, Grant did add that "moppet Susan Gordon was startlingly good."
Ben Casey: "But Linda Only Smiled" October 9, 1961. Jeanne Cooper, Susan Gordon. With an opening line unlike any other in her career, Susan's character (Cathy Reed), striking an ethereal-pose, utters to Ben Casey the words, "Are you God?" What follows is a dramatic story in which Dr. Casey is "put to the test" by Cathy's mother, an extremely stubborn woman whose personal beliefs become an obstacle to Dr. Casey's administering medical treatment to her daughter. This life-or-death struggle provided the basis for a storyline which allowed the small cast to put their acting skills to the test. Evidence of this -- Jeanne Cooper earned an Emmy nomination for her performance as Linda in this, the second episode of the Ben Casey series.
Alcoa Premiere: "The Witch Next Door" November 28, 1961. Susan's character comes under the spell of the title character, and is forced to tear apart her favorite doll. James Whitmore co-starred as her father. Fred Astaire was the host of the series, although he did not appear in this episode.
The Danny Thomas Show: "Danny and the Brownies" December 4, 1961. Written by Ray Singer and Dick Chevillat; Story Consultant: Danny Simon; Produced and Directed by Sheldon Leonard. Stars Danny Thomas (Danny Williams), Marjorie Lord (Kathy 'Clancey' O'Hara Williams), Rusty Hamer (Rusty Williams), Angela Cartwright (Linda Williams), Sid Melton (Charley Halper); George O'Hanlon (Policeman); Paul Maxey (Judge); Susan Gordon (Susan) with Shari Lee Bernath and Jenny Lynn. Susan played a nasty little girl invited to join Linda's Brownie troop on a picnic. When Kathy injures her ankle, Danny and Charley are coerced into acting as troop leaders for the day. Susan's irresponsible acts get Danny into trouble with a policeman, leading to a courtroom scene which will both infuriate and warm your heart!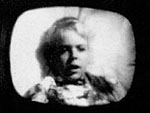 The Donna Reed Show: "Aloha Kimi" (4.19 #132)
January 25, 1962. Stars: Donna Reed, Carol Betz, Shelley Fabares, Paul Peterson. Guest cast: Miyoshi Umeki (Kimi), Susan Gordon (Penny, left), Betsy Jones Moreland (Janet Palmer), Crahan Denton (Dr. Kendall), James Douglas (Dr. Phillips). Alex flies to Honolulu to treat young Penny Palmer, the daughter of a family friend who has been injured in a surfing accident. Penny's doctors cannot understand why she remains paralyzed after an operation.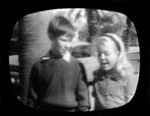 Route 66: "Shoulder the Sky My Lad" (Episode 51) First aired March 2, 1962. Writer: Mort Thaw Director: David Lowell Rich Cast: Edward Asner (Carl Selman) Lili Darvas (Annie Selman) H.M. Wynant (Rabbi Harris) Susan Gordon (Rosie Corbello). Filmed on location in Phoenix, Arizona, "Shoulder the Sky My Lad" is a dark tale in which a young boy's faith in God is tested in the aftermath of family tragedy. The adage "No man is an island" expresses the theme of this dramatic hour of television in which Susan plays the part of "Rosie", a girl whose young age belies her advanced level of maturity and grace. Coincidentally, Michael McGreevey (pictured right, with Susan) had earlier appeared in the motion picture "The Man in the Net" with Susan.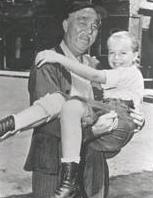 The Twilight Zone : "The Fugitive" (episode # 3.25) March 9, 1962. Susan starred as Jenny Lewis, a handicapped little girl who "needs a brace for her leg, but not her spirit." J. Pat O'Malley co-starred as an old man named Ben, who has mysterious powers. He befriends Jenny and becomes her confidant and protector. What happens next is a heartwarming tale which could only take place in the Twilight Zone. Directed by Richard L. Bare. Additional Cast: Nancy Kulp (Mrs. Gann), Russ Bender (Doctor), Wesley Lau (Man No. 1), Paul Tripp (Man No. 2), Stephen Talbot (Howie), Rod Serling (Host). This episode is available on Volume 8 of the Twilight Zone DVD collection.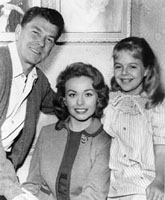 G.E. Theater : "My Dark Days," a two-part episode (Prelude and Aftermath), starring Jeanne Crain as anti-Communist spy Marion Miller (based on Miller's autobiography, I Was A Spy). Also starring Ronald Reagan (Paul Miller) and Patrick McVey (Bill Edwards). Susan played Crain and Reagan's daughter, Betsy. First aired on March 18 and 25, 1962. Directed by Charles Haas. Also in the cast were Robert Emhardt, Patrick McVey, Lance Fuller, Patricia Huston, Carl Benton Reid, Virginia Gregg, Alice Frost, Frank Gerstle, Michael Fox and Gail Bonney. Jerry Goldsmith composed the music.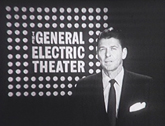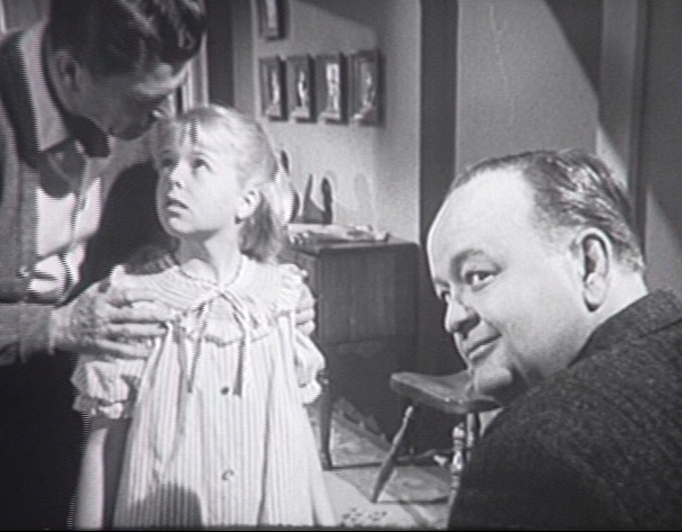 Webmasters' Note for "My Dark Days": Susan Gordon searched for years for a way to see this episode again, but she was unsuccessful in her quest to find this hard-to-find TV show. Thanks to Paul Miller, Jr. (with assists from his brother, Bob Miller, and Bob's daughter, Lauren), on April 15, 2013, we were able to view for the first time this episode of General Electric Theater (referred to on IMDB.com as "G.E. True Theater"). We can now inform you that Susan Gordon appeared in 7 scenes in "My Dark Days," and we can attest to the fact that Susan gave her customary excellent performance in this 2-part episode. While Susan Gordon did not have a big role in "My Dark Days" (she was on screen for about 4 or 5 minutes total), her character, Betsy, appeared long enough to be terrorized by Comrade Albert (played by the the oft-terrifying actor: Robert Emhardt).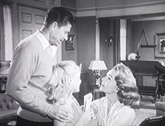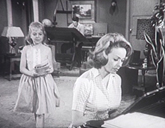 As noted above, "My Dark Days" was based on a book written by Marion Miller: "I Was a Spy." The book detailed her experiences as a spy for the FBI (1950-1955). In addition to writing the book, on March 28, 1956, Marion Miller was featured on the TV series: "This is Your Life." When Ronald Reagan learned of her story, he personally decided to feature it on General Electric Theater in 1962, and opted to portray Marion's husband, Paul Miller, himself. While Ronald Reagan was the host of General Electric Theater for 10 seasons, he only appeared as an actor in the episodes occasionally, thus Susan Gordon lucked out to be in an episode in which Ronald Reagan appeared. "My Dark Days" was the final General Electric Theater production that Ronald Reagan acted in, as this 2-part episode was produced late in the final season of the series.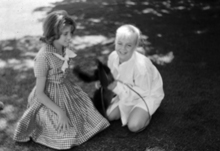 Thanks to Barbara Badham (the president of Susan Gordon's fan club in the 1960s), Susan Gordon had the opportunity to meet in person with Betsy Miller around the time of the filming of "My Dark Days." Making the meeting especially possible was the fact that the Miller and Gordon families lived only one mile apart at the time that "My Dark Days" was produced. At left is a photo of Betsy and Susan playing with Susan's pet monkey: Tammy. The photo came from a batch of 35mm slides which Barbara Badham sent to Susan Gordon. We scanned the slides, and made a photo-video DVD for Susan, on March 17, 2005. A day or three later, we watched the DVD with Susan in our living room. Susan was thrilled to see the old photos, and truly amazed when a photo of her house appeared with the garage to the right side of the house, as she assurred us that the garage was actually on the left side of the house. It turned out that we had scanned some of the 35mm slides backwards, and since we had no idea how things were supposed to look, we had no way of knowing until we watched the video with Susan that anything was amiss.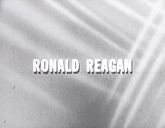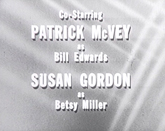 At one of our final visits to Susan's house, in October 2011, she spent some time quizzing us with Trivial Pursuit cards. One of the questions had to do with a president. Susan said, "Wouldn't it be amazing to actually meet a president?" Rich said, "You did meet a president! You were on a TV show with Ronald Reagan!" She laughed when he said that. Of course, she met Ronald Reagan almost 20 years before he was president.
Webmasters' Note for "My Dark Days"
posted by Rich and "Mel" on April 22, 2013.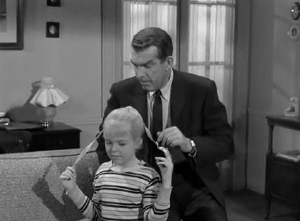 My Three Sons: "Coincidence" (Season 2: Episode 30) April 26, 1962 as Kit. Fred MacMurray (Steve Douglas), William Frawley (William Michael Francis Aloisius 'Bub' O'Casey), Don Grady (Robert 'Robbie' Douglas), Tim Considine (Mike Douglas), Stanley Livingston (Richard 'Chip' Douglas). Steve's wish for a calm life without three sons sends him on a magical journey to a parallel life where he finds three daughters.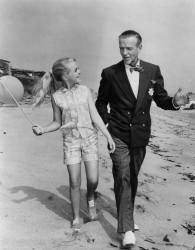 Alcoa Premiere: "Guest in the House" October 11, 1962. Play by James Dunn, Philip MacDonald, Directed by Ted Post. Series host Fred Astaire starred in this episode with Lloyd Bochner, Philip Abbott, Phyllis Avery and Susan Gordon as Sandy. Hank Grant in the Hollywood Reporter wrote, "Best scenes were the touching scenes between Astaire and moppet Susan Gordon." (October 15, 1962)
Eleventh Hour: "Make Me a Place." October 17, 1962. Susan played Jenny Kincaid in an episode of this 1962-63 dramatic series about a psychiatrist, starring Wendell Corey, Ralph Bellamy and Jack Ging. Because the actors playing her parents were both brunettes, Susan's hair was dyed a similar color for one week. (In real life, Susan's pet monkey, Tammy, died of a kidney infection in July, shortly before this production was shot.)
77 Sunset Strip: "The Dark Wood" (Episode 5.08 #157) First aired November 30, 1962. Directed by Richard C. Sarafian. Cast: Efrem Zimbalist, Jr. (Stuart Bailey), Edd Byrnes (Gerald Lloyd "Kookie" Kookson III), Robert Logan (J.R. Hale), Roger Smith (Jeff Spencer). Guest cast: Diane Brewster (Willa Phelps), Susan Gordon (Netsie Phelps), Douglas Lambert (Tuffy Miles), Walter Sande (Ben Miles). On his way back from a fishing trip, Stu meets an old girlfriend, Willa Phelps, who is grieving over the death of her husband. But Willa's daughter, Netsie, tells Stu the death was no accident. The role was originally written for a boy but, after seeing Susan's performance on Route 66, Producer Howie Horwitz had the role rewritten for a girl. Brewster, who plays Susan's mother, had also appeared with her in The Man in the Net.
Sam Benedict: "Where There's a Will" December 22, 1962. Susan played Edith Colby and child actor Rory O'Brien played her little brother. The series starred Edmond O'Brien. Also in the episode were Geraldine Brooks, Frank Overton, Jean Inness and Norman Fell.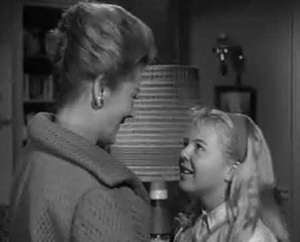 The Alfred Hitchcock Hour : "The Paragon" (Episode 1.20) Originally broadcast February 8, 1963.

In this grim story Susan Gordon played Betty, the adoring niece of Alice Pemberton (played by Joan Fontaine). Alice's husband, John Pembreton (played by Gary Merrill), discovers a means to stop Alice from perpetually finding ways to "rub salt into the wounds" of her family members and friends. This cautionary tale should make any crass gossip think twice before "dishing dirt" and sampling old-style cocoa before bed. While Susan Gordon's appearance in this hour-long episode was relatively brief, she played the role with extreme verve and enthusiasm. Her performance is pivotal to the plot as her adoration of Alice leads to chilling and ghastly behavior.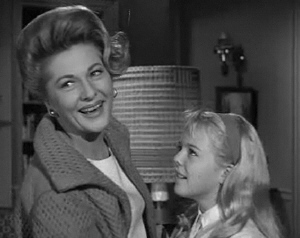 The Cast:
 Alfred Hitchcock ...  Himself - Host 
 Joan Fontaine ...  Alice Pemberton 
 Gary Merrill ...  John Pemberton 
 Virginia Vincent ...  Madge Fletcher 
 Linda Leighton ...  Evie Wales 
 June Walker ...  Mrs. Wales 
 Irene Tedrow ...  Ethel 
 Susan Gordon ...  Betty 
 Richard Carlyle ...  Leo Wales 
 William Sargent ...  Walter Fletcher 
 Jesslyn Fax ...  Mrs. Bates 
 Willis Bouchey ...  Mr. Norton 
 Lester Maxwell ...  Colin 
 Donald Elson ...  The Mailman 
 Directed by ... Jack Smight

This was Susan Gordon's only scene in The Alfred Hitchcock Hour: "The Paragon." Susan's performance was brief, but she made her usual big impression.
McKeever and the Colonel: "Love Comes To Westfield" (#17) February 10, 1963. Scott Lane starred as Gary McKeever, a military school cadet who was always getting into trouble. Allyn Joslyn costarred as Col. Harvey Blackwell along with Jackie Coogan (Sgt. Barnes), Elisabeth Fraser (Mrs. Warner), Keith Taylor (Tubby), Johnny Eimen (Monk). The series lasted 26 episodes during the 1962-1963 ABC TV season. In this episode, Susan played Colonel Blackwell's niece, Andrea, who overhears her uncle tell Sgt. Barnes to keep McKeever away from her. Naturally, she decides to go after the cadet, baking cookies and flirting with him in a variety of ways. When she talks McKeever into pulling a prank on her uncle, they are both caught in the act. McKeever tries to take the blame, but Andrea admits her own responsibility, getting McKeever off the hook. Other cast members included Jim Houghton, Phil Philips and Kevin Brodie. The episode was directed by Stanley Z. Cherry and written by Al Lewis and Burt Styler.
Going My Way: "Custody of the Child" April 3, 1963. Starring Gene Kelly, Leo G. Carroll, Dick York and Nydia West. Susan played Sharon Sedgewick, a little girl caught in a custody battle between her widowed mother, a former showgirl (Diane Foster), and her paternal grandmother, a wealthy socialite (Gladys Cooper). Linden Chiles also guest-starred.
Ben Casey: "One Nation Indivisible" (3.21 #084) Aired January 29, 1964, 9 PM. Adapted by Norman Katkov, from the Marcus Demian story which was based on the article "Emergency Call." Directed by Leo Penn. Starred Vince Edwards as Dr. Ben Casey with Sam Jaffe Dr. David Zorba), Bettye Ackerman (Dr. Maggie Graham), Harry Landers (Dr. Ted Hoffman), Jeanne Bates (Nurse Wills), Nick Dennis (Nick Kanavaras). Guest stars: Susan Gordon, Michael Conrad (Hill Street Blues), Joe Turkel, Ann Carroll (Ellen), George Shibata (Dr. Baker), Shary Richards (Doris), Mercedes Shirley, Joel Fluellen, Grant Lockwood, Dan O'Kelly, John Duke, William Challee. Susan was an injured girl who requires a rare blood type for emergency surgery and Dr. Casey directs a nationwide search for a suitable supply.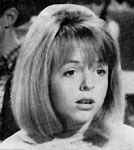 My Three Sons: "The Teenagers" (episode # 5.24) February 25, 1965. Susan Gordon played Eloise (left), an "older woman" Chip takes on a date. Meanwhile, Robbie tries to come up with a novel idea for the school float. Tim Considine was still in the show as older brother Mike. Also in the episode were Viola Harris, Gloria Clark, Hank Jones, Jim Halferty, Tommy Alexander, Patrick Moore and Barry Livingston (before he was officially adopted by the family). Jame V. Kern directed and the script was written by Joseph Hoffman, from a story by Dorothy Cooper Foote.
Susan Gordon appears in scenes from the My Three Sons episode "The Teenagers" beginning at the 5:48 mark of the video below.
My Three Sons: "Kid Brother Blues" (episode # 6.23) February 25, 1966 with Elaine Devry (Helen), Susan Gordon (Shelly), Johnny Jensen (J.J. Parkhurst ), Donald Losby (Tim), Keva Page (Norma Sue), Mary Jane Saunders (Charlene), Bill Willis (Howie). Robbie learns how much of a pest a kid brother can be when Chip and Buddy break up his date with a pretty girl.
Susan Gordon appears in scenes from the My Three Sons episode called "Kid Brother Blues" beginning at the 11:30 mark of the video below.
My Three Sons: "Now, In My Day" (episode # 7.23) March 2, 1967 Sidney Clute (Milt), Kelly Flynn (Frank), Susan Gordon (Marcia), Marcia Mae Jones (Vera), Cris Jordan (Debbie), Mary LaRoche (Nancy Billings), Kevin Tate (Sheldon). In this delightful episode Chip Douglas struggles mightily with an all-too-common teenage dilemma -- he has fallen hard for Marcia (played by Susan Gordon) but he is already dating Debi (played by Cris Jordan)! The storyline is driven by an amusing subplot in which Chip's dad and Marcia's mom become involved in a flirtatious relationship with one another. The story is then given an extra twist as two separate theme dances are held at the junior high school -- the first at which the teens pay homage to their parents' music & fashions, and a second dance, at which the parents repay the favor by agreeing to dance to a mop-top rock band (cleverly named, "The Greefs") led by young Robbie Douglas.
Susan Gordon appears in the My Three Sons episode called "Now, In My Day."
Susan Gordon's Q&A session from an appearance at the Super Megashow in Fairfield, NJ (Recorded: July 10, 2010)
Much of the research for this page would not have been possible without the availability of the extraordinary annual journals created in the early 1960s by Susan Gordon Fan Club president Barbara Badham. I also wish to thank Robert Armin for editing the information which originally appeared on this page in December 2001.
I owe an enormous debt of gratitude to Media Imaging, Inc. (Mary Ellen and Rich Braisted) for making continuous updates to this page since 2004, and for researching the information contained above by viewing many of the television episodes mentioned here. They did this while producing a 30-minute DVD video-documentary of my career.
The first 5 minutes of Susan Gordon's Twilight Zone episode.
Return to the Susan Gordon Home Page
Page Top