Website updated December 20, 2015

Susan Gordon
(July 27, 1949 - December 11, 2011)
... appeared in The Five Pennies with Danny Kaye, The Twilight Zone, My Three Sons, Attack of the Puppet People and many other films and TV shows!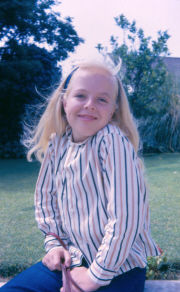 As a young actress, Susan Gordon had featured roles in six motion pictures, guest-starred in nearly thirty popular television shows, and performed in a live performance of The Miracle on 34th Street which aired on NBC on Thanksgiving Friday in 1959. Her movie credits included: The Five Pennies; The Man in the Net; Attack of the Puppet People; Tormented; The Boy and the Pirates; and Picture Mommy Dead. Her more than two dozen television roles included a diverse group of television productions, including: The Twilight Zone, Gunsmoke, Alfred Hitchcock Presents, The Donna Reed Show, and My Three Sons. Interestingly, Susan appeared in four separate episodes of My Three Sons but played a different character each time. Click Here for a complete list of descriptions of Susan Gordon's TV Credits. (Note: Recently added to the list of descriptions is a story related to Susan Gordon's 1962 appearance on G.E. Theater.)
Please read the tribute message at the bottom of this page.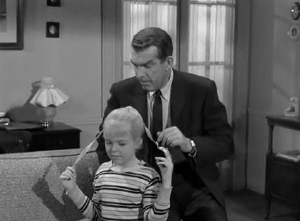 Susan Gordon was a very modest woman and did not brag about her career, but we wish to brag about her career a bit for her now that she is no longer with us. In early-2005, Susan worked with us to produce a 30-minute documentary of her career. Hundreds of her fans had the opportunity to watch this documentary at various autograph shows and filmfests the past 7 years. We learned a lot about her career in the process of making the documentary. What we'd like the public to know about Susan Gordon's career is this — the common conception that her career was only her appearance in a few films is a misconception, as her many TV performances were impressive. Susan's 30+ appearances on TV shows included many lead performances in those TV episodes. For instance, in the Gunsmoke episode "Little Girl,"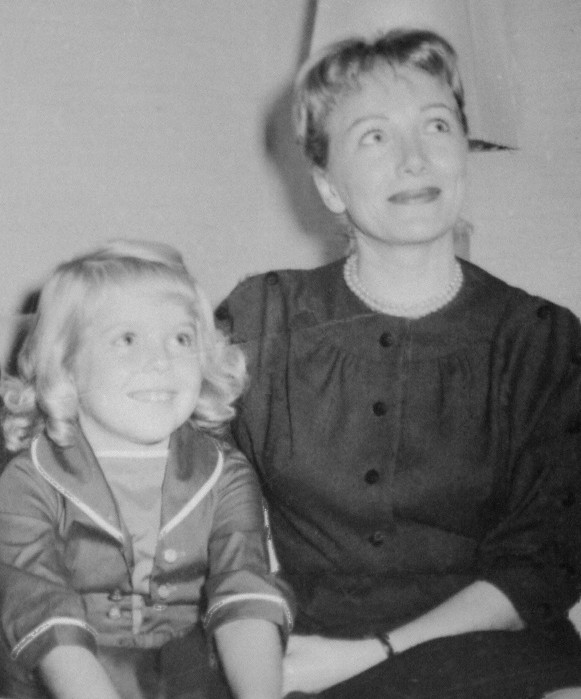 Susan didn't just appear as a small player in the episode, Susan Gordon played the lead "little girl" referenced in the episode's title. In her appearance on Make Room for Daddy, Susan played the lead child in "Danny & the Brownies." Her legendary appearance on The Twilight Zone (season 3, episode 25: "The Fugitive") was also a lead performance. On Alfred Hitchcock Presents (season 6, episode 15: "Summer Shade"), again, Susan played a lead role in the episode. Many of her television appearances were central to the plots of the episodes she appeared in. And you really must know that this "little girl" couldn't have done all these things all by herself. Always by Susan Gordon's side through her impressive years as a child actress (1958-1967) was Susan Gordon's amazing mother, Flora M. Lang (AKA Flora M. Gordon), taking Susan to auditions, rehearsals, and filmings, while helping with all else that was involved in Susan's surreal time as a child star.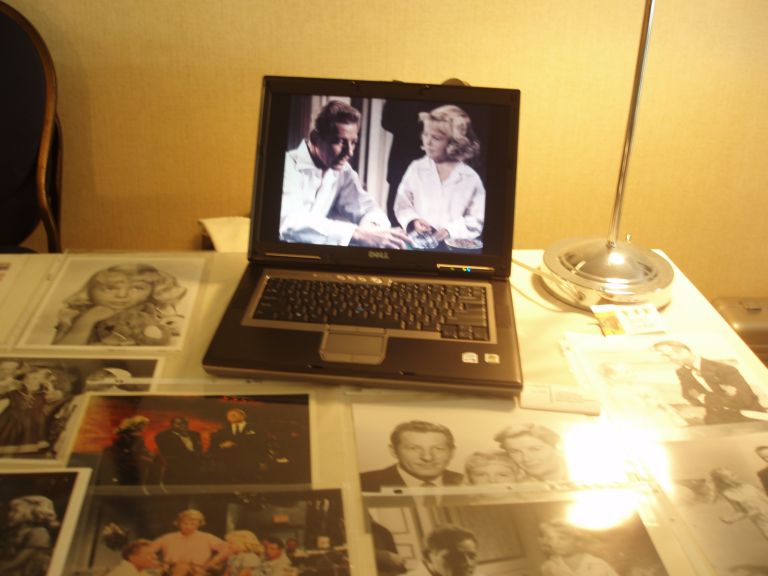 When we finally completed the documentary for Susan, and screened it on a projector for her for the first time, she watched in seeming awe of herself. After it was finished playing, she turned to us and said, "Wow! I had no idea I was so famous!" Neither did we, as so many of her wonderful performances had been seemingly lost to us forever before she brought us her collection of manually-recorded videocassettes. In recent years it has been learned that many other seemingly-lost performances of Susan Gordon are still alive and well. For example, Richard Finegan discovered that the Library of Congress has in its collection Kinescope copies of some of Susan's "lost performances." Incredibly, Mr. Finegan discovered there a Kinescope copy of the "Miracle on 34th Street" presentation that was shown on NBC only on November 27, 1959! Hopefully, as the years go by, all of her hard-to-find performances will be found.
Full List of Susan Gordon's TV Credits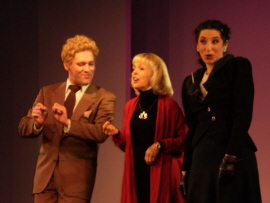 Special Notice (December 16, 2009): Susan Gordon attended a performance of Danny and Sylvia, the off-Broadway musical about the life of Danny Kaye and Sylvia Fine, at the St. Luke's Theater on 46th Street. After the show, Brian Childers, who does an amazing job portraying Danny Kaye, announced that he and Kimberly Faye Greenberg, his co-star, would be singing a duet of two songs from The Five Pennies. He sang "Lullaby in Ragtime," and she sang "Good Night, Sleep Tight." "Danny" then announced that those two songs were really part of a three-part medley in the movie, with "The Five Pennies" being the third part. He then invited Susan up onto the stage to sing with them and round off the medley. (Note: Susan's mother was in attendance for this performance.)
---
A personal message from Susan Gordon (October 12, 2007):
I want to take a moment to remember my dear friend, Richard Valley, who recently lost his long battle against cancer. Those of you who are horror film enthusiasts might be familiar with Richard's fanzine, "Scarlet Street." The last issue to be published was in June of 2006 and featured interviews with my dad and me. Richard was also the producer of "Jeepers Creepers: Great Songs From Horror Films," the CD for which I had the pleasure of singing "You're A Living Doll" (from Attack of the Puppet People) in 2003. But above all, Richard was a very dear friend. He enjoyed life and loved to laugh. He always had a smile for me and a good word. He is sorely missed. Richard Valley, may he rest in peace.

---
A personal message from Susan Gordon: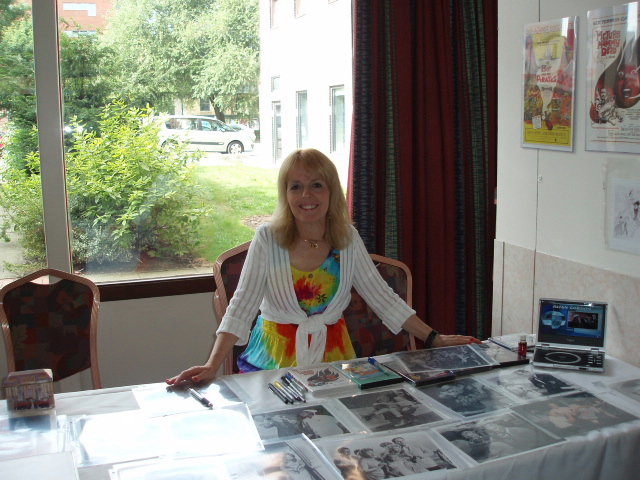 Special thanks to the folks at Media Imaging, Inc. (Mary Ellen and Rich) for designing, maintaining, and updating this site for me since early-2004, and for creating the documentary DVD of my career which I have been able to present at many film festivals. Also, special thanks to Barbara Badham for providing the extraordinary annual journals she created in the early 1960s as the President of the Susan Gordon Fan Club, and to Robert Armin for his contributions to this website. (Shown at left: photo of Susan appearing at the Festival of Fantastic Films in Manchester, UK, the weekend of September 2-4, 2005)
NOTICE (May 11, 2013): Some of the information which had been included on the home page has been incorporated into the page dedicated to Susan Gordon's celebrity appearances. If you wish to access a copy of this home page exactly as it appeared the week after Susan passed away, please click here: http://susangordon.info/home_121111.html
Tribute Message for Susan Gordon
"My candle burns at both ends;
It will not last the night;
But ah, my foes, and oh, my friends -
It gives a lovely light."
— Edna St. Vincent Millay


Susan Gordon
b. July 27, 1949 in St. Paul, Minnesota —
d. December 11, 2011 in Teaneck, New Jersey

A message from the webmasters of Susan's official website:
(posted December 11, 2011)

Susan was last able to speak to us on November 8, 2011. Her final words in the conversation were: "I need to sleep" — she seemed to be consciously avoiding the word "goodbye" in ending conversations with us in her final months. Susan loved life and she did not wish to concede that she had reached the end of her journey. As a result, she did not advise us what to say on her official website after she was gone. We will just mention a few things we know from having been Susan's friends for 15 years.

Susan Gordon loved her family, friends and fans. She also loved laughing, dancing, singing, acting, traveling, cooking, creating, dreaming, watching movies, falling asleep while watching movies, attending SAG screenings, meeting new people, chatting with friends, playing board games, taking cruises, tutoring math, conducting cooking classes, telling jokes, gushing about her children's accomplishments, holding her grandchildren, visiting her mom and dad in California, talking to her sisters on the phone, helping friends, hosting large gatherings in her home, gazing at autumn leaves, and living life to its fullest. She loved the music of Jim Brickman, The Beatles, Norah Jones, Dido, the girl groups of the 1960s, and many others. She liked Musicals (especially Chicago) and was obsessed with Romantic Comedy films. (We had the good fortune to be able to visit Susan in her home on October 17, 2011, for what turned out to be our final "movie nite," to watch one of her all-time favorite films with her: Some Like it Hot.)

Susan enjoyed traveling and traveled to approximately 50 different countries in her lifetime. (She got off to a quick start by visiting 32 countries while attending 3 semesters on World Campus Afloat — circa 1967-1968.) Her favorite country to travel to was Japan. Susan lived in Japan for nearly 13 years after graduating college, and it was while in Japan that she met her future husband. (The photo at right is of Susan with her youngest son, and was taken during a 1997 visit to Kyoto, Japan. This photo was scanned for a photo-video DVD we created for his Bar Mitzvah.) Beginning with her oldest daughter's wedding in 2002, Susan's life was blessed with the joy of her children's engagements and weddings, and she adored all of her sons-in-law & daughters-in-law. In December 2006 her first grandchild was born. In the years since, more grandchildren arrived, further adding to the joy that her large family brought to her life. In addition to her personal life, Susan took pride in her work as the Chief Information Officer for an industrial products company for the past 21 years, a company she helped to found with her husband and some dear friends. Also, Susan especially enjoyed working with computers (and the latest gadgets) and returned to college ten years ago to pursue a Master's degree in Computer Graphics. Susan Gordon liked the poetry of Edna St. Vincent Millay and she felt a special connection to a poem by Robert Frost:

Two roads diverged in a yellow wood,
And sorry I could not travel both
And be one traveler, long I stood
And looked down one as far as I could
To where it bent in the undergrowth;

Then took the other, as just as fair,
And having perhaps the better claim
Because it was grassy and wanted wear,
Though as for that the passing there
Had worn them really about the same,

And both that morning equally lay
In leaves no step had trodden black.
Oh, I marked the first for another day!
Yet knowing how way leads on to way
I doubted if I should ever come back.

I shall be telling this with a sigh
Somewhere ages and ages hence:
Two roads diverged in a wood, and I,
I took the one less traveled by,
And that has made all the difference.




Susan did not like football, yet her final days called to mind a film about a football player. To paraphrase the epilogue from Brian's Song:

Susan Gordon died of cancer at the age of 62. She left behind a great many loving family members and friends who miss her and think of her often. But when they think of her, it's not how she died that they remember - but how she lived. How she did live!

Susan's friends,
Rich and "Mel"